Teacher welcomes students with an inspirational note.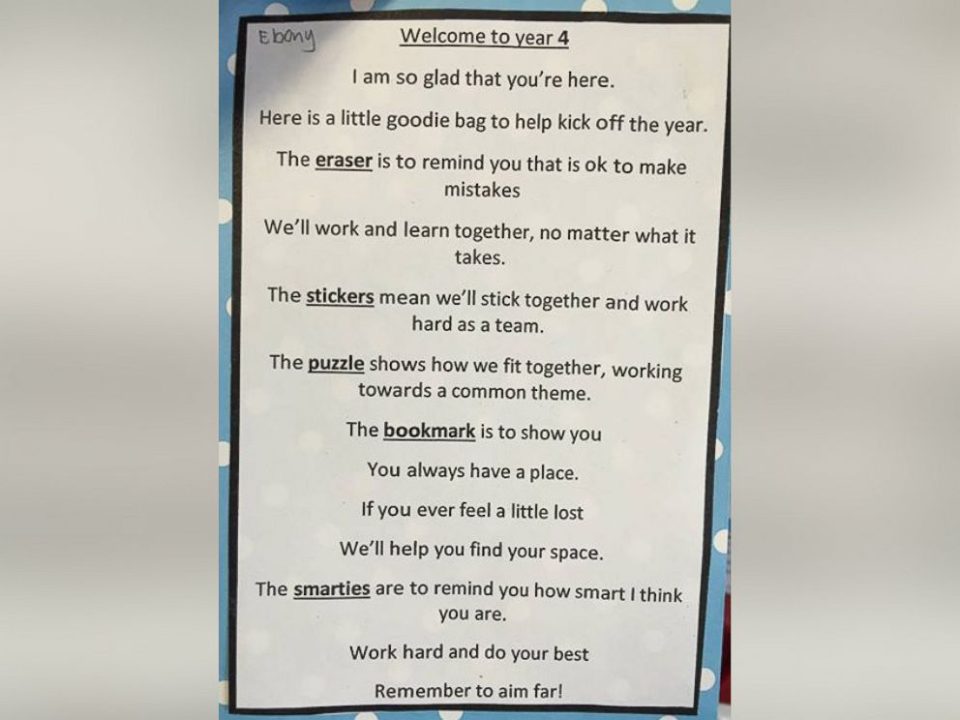 A teacher from Bowen State School in Queensland, Australia welcomed her fourth-grade class back to school with a very inspirational letter that has gone viral. She wanted the class to feel comfortable and confident in her classroom so she posted a welcome letter on the door along with goodie bags for every new student. Each item in the goodie bag had a special message that went along with it.
This incredible gesture showed her students that she is willing to help them grow and learn in the comfort of a safe space.